Bronx High School of Science – Cafeteria
Bronx ● The Bronx High School of Science Alumni Foundation, Inc.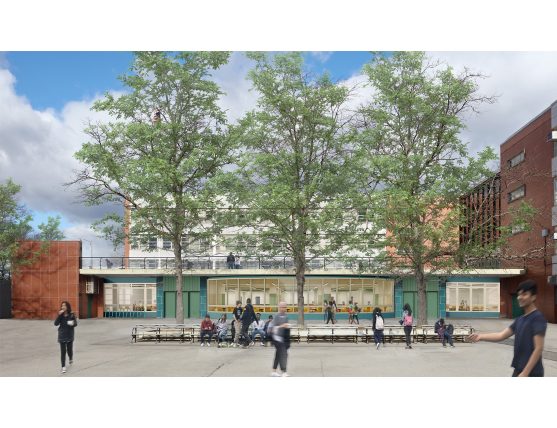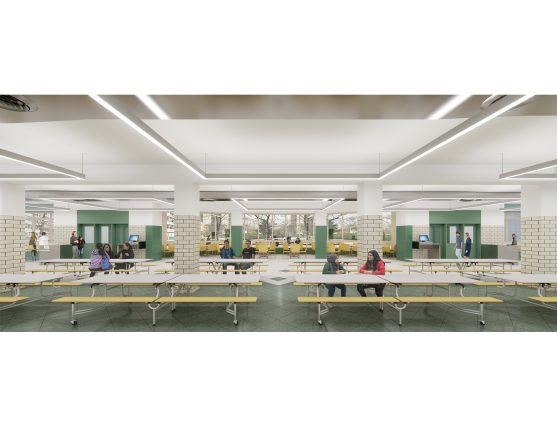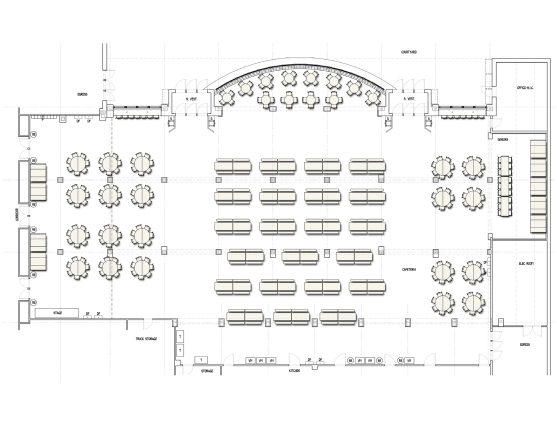 Bronx High School of Science and its cafeteria was built in the mid-1950s for occupancy of approximately 1,200 students. Today with its bustling 3,500 students, many facilities including the cafeteria, needed an update.
The cafeteria is multi-functional – it acts as an entry to school, cafeteria, as well as social space for group activities and studying.
AJA designed the expansion and renewal of the space, enlarging the footprint by 1400 square feet as well as bringing in new finishes and lighting. The result will be an airy and lively space, in which students will recharge and socialize.