100 6th Avenue Retail Study
New York City ● Trinity Real Estate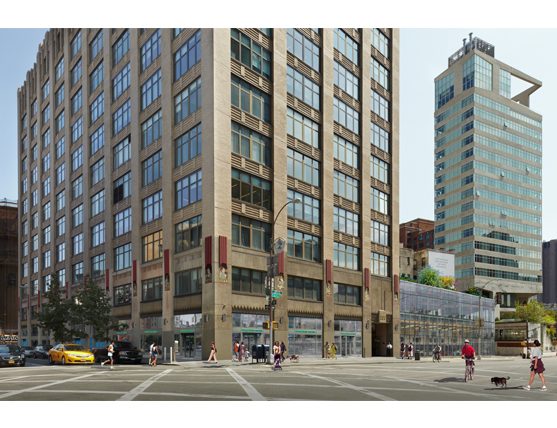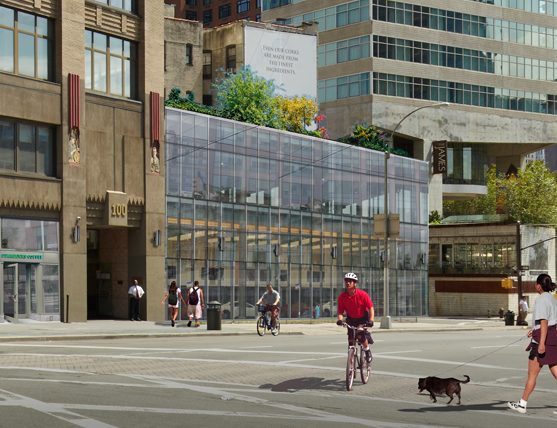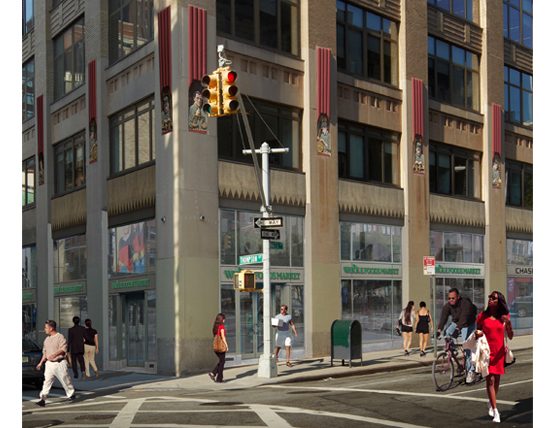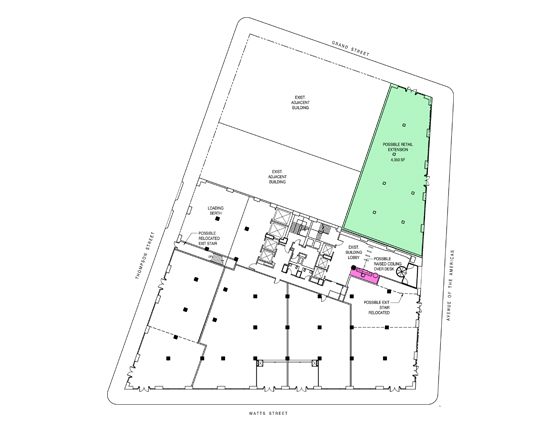 Trinity Real Estate planned to enhance the retail portion of its property located at the intersection of SoHo and Hudson Square.
Grade level entrance points were created along the perimeter of the sloped site to gain maximum flexibility in subdividing the space.
Bricked-over bays and decommissioned loading berths will be transformed into new storefronts, creating a consistent appearance with multiple entry points along all three frontages.
A retail pavilion was proposed to extend to Grand Street to the South.