4 Bryant Park Expansion
New York City ● Adams & Co Real Estate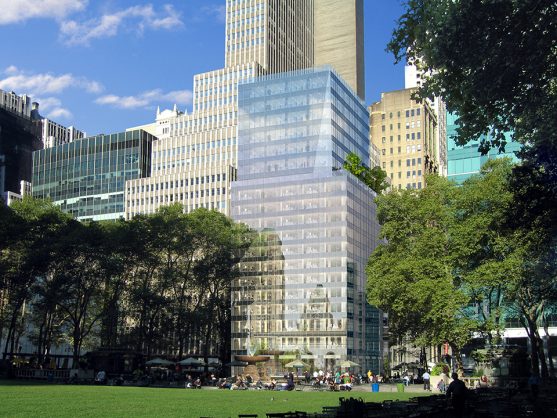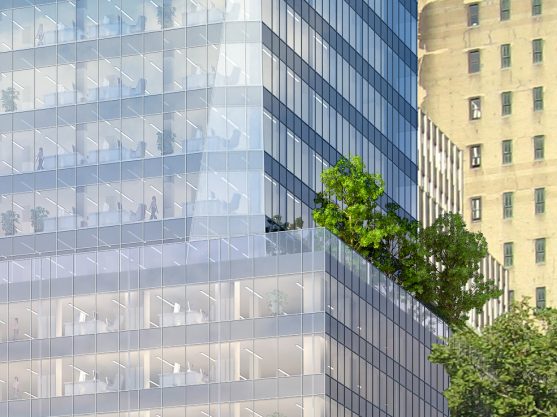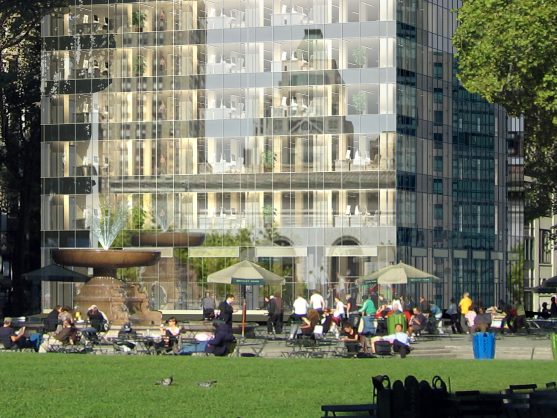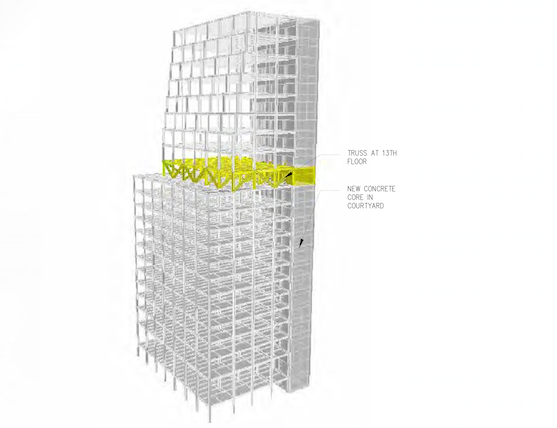 Built in 1919, this 12-story loft building occupies a prime location opposite the transformed and reinvigorated Bryant Park on Avenue of the Americas.
A reclad of the entire building, and an overbuild of up to 10 additional floors were studied.
An extended ground floor lobby would serve the existing elevator bank and a new high-rise core. Situated in an existing courtyard, the new core serves as a structural "mast" for the entire new assemblage.