4 Bryant Park
New York City ● Adams & Company Real Estate, LLC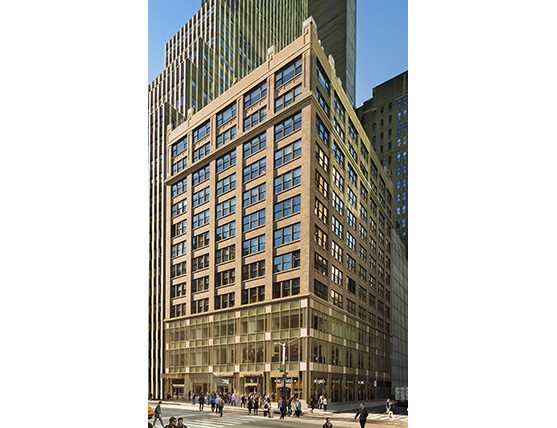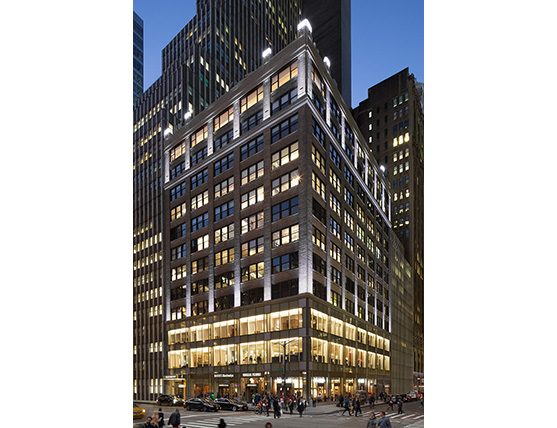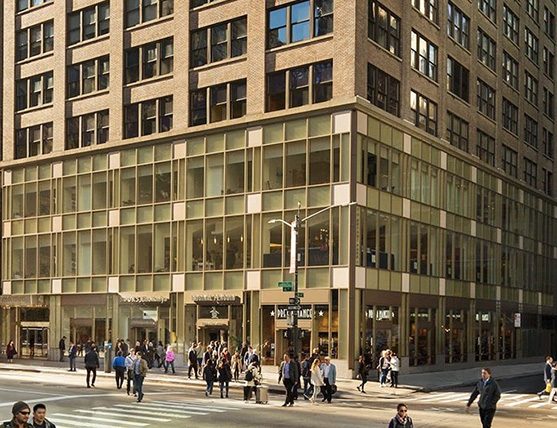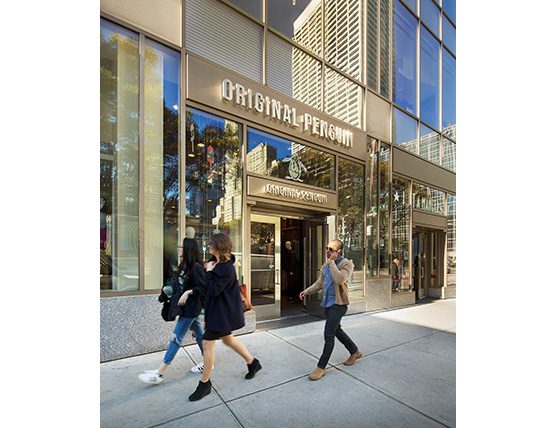 Built in 1919, this 12-story loft building occupies a prime location opposite the transformed and reinvigorated Bryant Park on Avenue of the Americas.
Owner Adams & Co. Real Estate wanted to invest in upgrades to augment the district's growing prestige.
The design replaces an awkward 1958 alteration of the lower facade and introduces a new lobby entrance and storefronts. The new glass, metal and lime-stone surfaces recall key elements of the building's façade and provide more expansive park views.
New exterior and interior lighting and heroically scaled lanterns placed on existing stone plinths at the cornice underscore the building's architecture, creating a dramatic nighttime statement.