110 West 40th Street
New York City ● Adams & Company Real Estate, LLC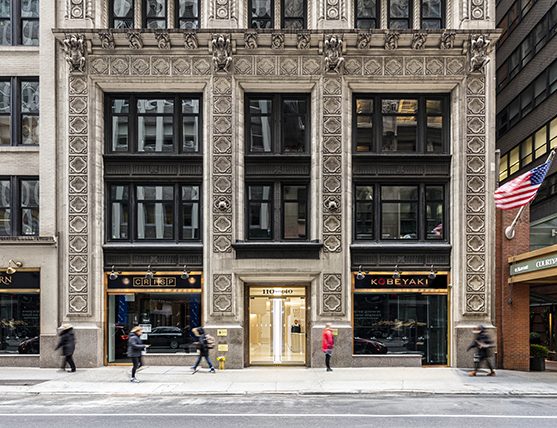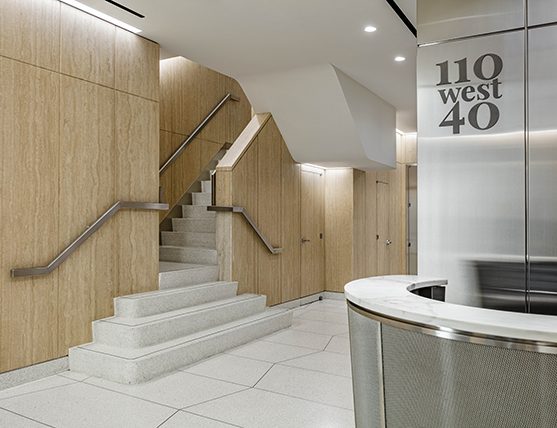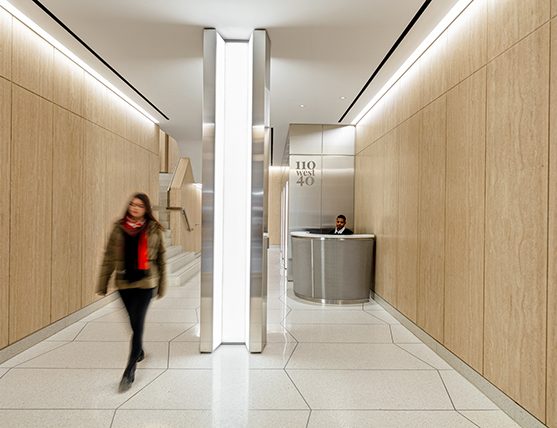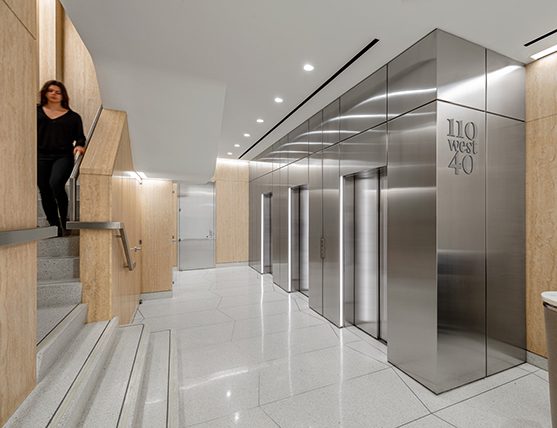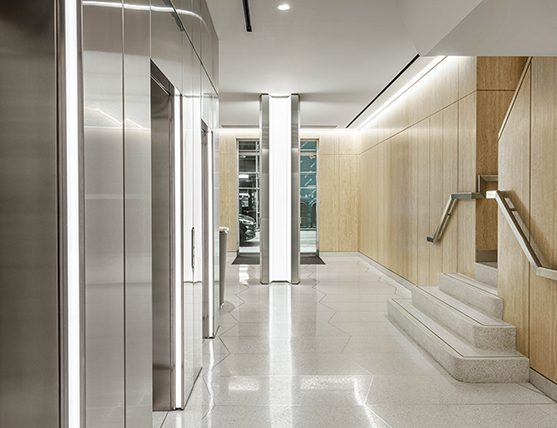 This building built in 1914 was once considered the world's tallest building on so narrow a site.
Benefiting from the original developer's pursuit of maintaining sightlines on all four sides of the property, the building boasts robust views with the ample windows in the suites. Following modernization of interiors on the office levels, AJA designed the lobby space to complement the beauty of the original building and recent modernization.
We removed aged cladding on the structural column in the center of the lobby and re-clad with stainless steel along with a light panel in the form that is derived from the original structural shape. The subtle, textural pattern of stone with its warm tone complements the modern finishes in the lobby.
Exit stair that comes into the lobby is redesigned and refinished in a way that is fluid and integrates well with the rest of the lobby.
Together with the superbly lit interior, rich finishes and modern design of the main column, the lobby elevates the historic storefront of the building
to establish an elegant presence to the public.